Asociación Ciudadana de Afectad@s de Cistitis Intersticial/Síndrome del dolor vesical de España
You're Never Alone When Homestead Is By Your Side
Our team tries to give the best resources to provide the utmost happiness to our elderly guests no matter what. When looking for a care centre for your senior family member, you need to look for a compassionate and loving home for the elderly, and Homestead is just that.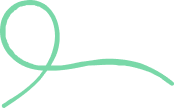 Experts To Guide Elders For Better Life
To help elders age with grace, our experts have intensive research to find the best way to deal with it. With the help of these experts, we offer a dignified lifestyle for elders to keep them motivated and energetic towards life.
Make An Appointment Today
We have an excellent team to give you the best service of caregiving and take care of your loved ones. If you want to explore more about us and give us a chance to get you our finest service, book an appointment today and become a part of our community.